News
05.10.16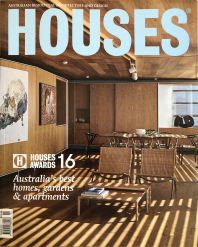 HOUSES #111 Australia's best homes, gardens and apartments. Cover Story
Chenchow Little's Darling Point Apartment is on the cover of the awards edition of Houses magazine. On Sydney Harbour, this significant and beautifully refined apartment is 2016 'Australian House of the Year'. Bravo Chenchow Little!
22.06.16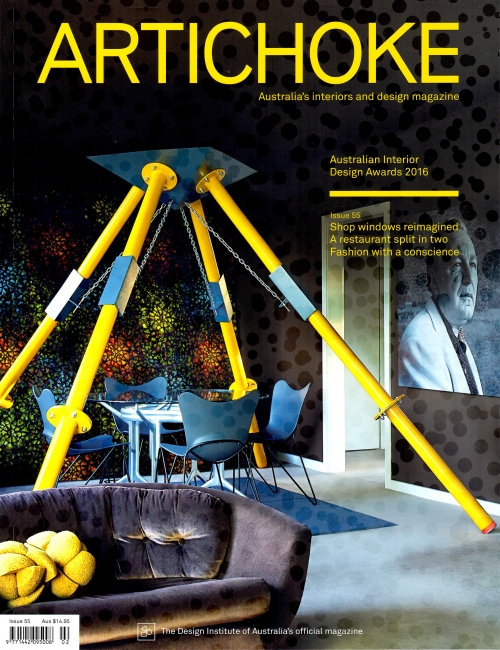 Artichoke Magazine Cover Story Issue 55 June 2016
Super stoked to see Studiobird's Dining Shrine and Bruce Goff portrait on the cover of the awards edition of Artichoke Magazine. Thanks Artichoke! Theodora Treehouse, Matt Bird's own bespoke intervention in a rented apartment won the Residential Decoration category at the 2106 Australian Interior Design Awards. Australia's Premier Award for Interior Design went to Chenchow Little for Darling Point Apartment features too in this issue - Darling Point Apartment also won the Residential Design Category. Congratulations to all the winners!