News
Twitter Updates

(Save the) Marion Cultural Centre, Adelaide, South Australia. ARM Architecture and Phillips Pilkington Architects i… https://t.co/4x0B2UpeeB

RT @AusINSArch_VIC: Tonight's final award is the 2017 Victorian Architecture Medal which goes to Victorian Comprehensive Cancer Centre by s…

RT @AusINSArch_VIC: We will be tweeting the Named Award winners as they are announced LIVE tonight. Follow #VicAwards17 for all the updates!

Congratulations to MORQ on the Marshall Clifton Award for Residential Architecture in the WA… https://t.co/KvxfZ8s997

Dorman House, Lorne. Austin Maynard Architects, 2016. Is it a jetty? Is it a new house? Is it an… https://t.co/DAOv0gtJkE

Elbphilharmonie, Hamburg, Germany. Herzog & de Meuron, 2016. The plaza connects the old… https://t.co/k8NjsMGrtX

Dusk, Coogee House, Sydney. Chenchow Little 2016. Concrete, Painted Steel, Painted Aluminium,… https://t.co/LmcBU1Q6Z7

Mackenzie & Angus get air off the speed-hump. Haven't you Always wanted...? Aka the Hot Pink Car… https://t.co/V3A16QcC6a
29.09.14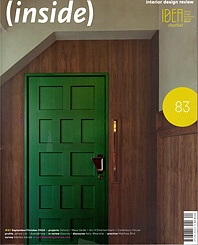 Mesa Verde Melbourne. Inside #83 Cover Story
Designed by Architect Grant Amon, who knows a thing or three about restaurants and bars. Mesa Verde - The Green Table is #83 Inside Magazine cover story. Jan Henderson writes 'Mesa Verde has developed a self sufficent (midwestern oasis!) ecosystem high in the sky that takes sustainability to another level.
10.08.14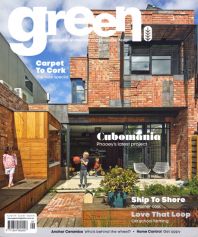 Cubomania! Green Magazine Cover Story
Lovingly designed and imagined by Phooey. Cubo House is this month's Green Magazine Issue 38 Cover Story. Cubomania refers to a surrealist technique of collages in which a picture or image is cut into squares and the squares are then reassembled to create an entirely new work. Phooey have created a family that's so much more than the sum of it's upcycled parts.
17.03.14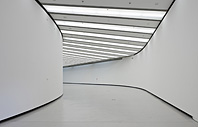 Monash Art Design & Architecture Volume Control Speaker Series
On 17 March at 6pm Peter's presenting an artist talk to students of communication design for Monash Art Design & Architecture's speaker series – Volume Control.
MADA's Volume Control provides undergraduate and Higher Degree Research students with access to artists and designers, through a series of lectures, workshops and exhibitions.